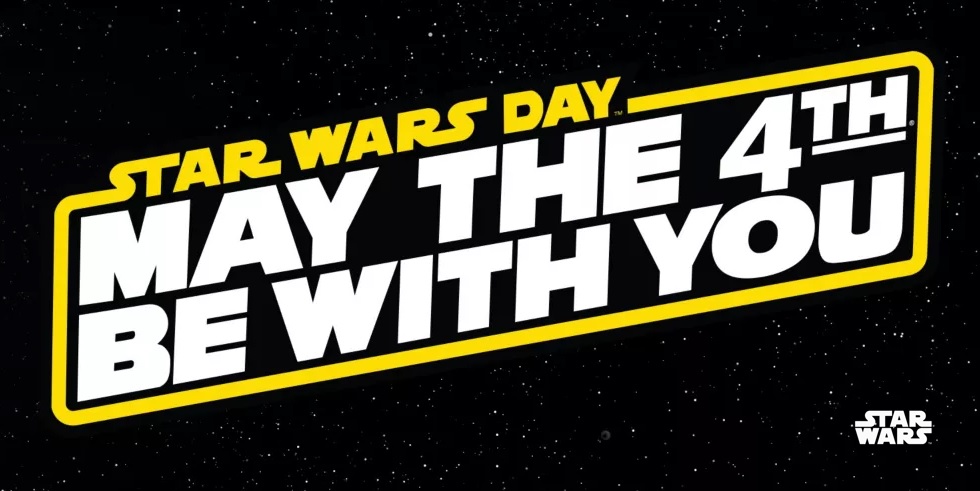 Happy Star Wars Day one and all! We here at The Journalix are huge fans of Star Wars. Yes the prequels aren't all that and there were some questionable decisions in the latest installments but largely this is a franchise worth celebrating #MayThe4thBeWithYou. And to do so, we've picked out the most iconic scenes from each movie. They all had them. In abundance! Defining sci-fi. Defining cinema, full-stop.
STAR WARS DAY: CELEBRATING THE GREATEST
The greatest villain of all? Darth Vader.
The greatest twist in film history? "I am your Father."
The coolest battles? See Darth Maul wield 2 lightsabers.
The bestsoundtrack? John Williams' classic score – and Duel of the Fates to boot.
The greatest love story? Princess Leia and Han Solo.
We could go on. And we will, in chronological order…
HAPPY STAR WARS DAY
EPISODE I: THE PHANTOM MENACE
(1999) Dir. George Lucas
It's been spoken about many times before, but Darth Maul is a fantastic villain. As he patrols waiting for the doors to open to continue his battle with Qui Gon Ginn and a young Obi Wan like a tiger in captive. His image is iconic, striking fear in his enemies. He should be considered one of the greatest villains of all-time but the reputation of the prequels precedes him. And he doesn't say much. But he's got mad skill with that double-ended lightsaber:
The podraces were great too, it's a shame there's not more of them. Sport doesn't always work on the big screen but like Quidditch, this doesn't really count. It's a great chase scene:
EPISODE II: ATTACK OF THE CLONES
(2002) Dir. George Lucas
We're picking out Yoda's opportunity to kick some ass here. He's handy with a lightsaber, no wonder he was so well-placed to develop Luke into a Jedi master…
EPISODE III: REVENGE OF THE SITH
(2005) Dir. George Lucas
Anakin becomes Darth Vader. It was the whole point of ALL the prequels, and to be fair it delivered:
EPISODE IV: A NEW HOPE
(1977) Dir. George Lucas
We've already selected a scene for it's iconic imagery here, but there's plenty on offer here. Enough to set up a whole franchise!
But what is more iconic than Darth Vader's entrance? The dead lie at his feet, you can first see the stormtrooper stand to attention, but then he arrives into shot, his theme tune playing from out of the smoke…
EPISODE V: THE EMPIRE STRIKES BACK
(1980) Dir. Irvin Kershner
It's an epic lightsaber battle but as

Luke loses his hand and looks to be losing the fight,

in a twist nobody saw coming, the emotion becomes greater than physical pain and he learns more than he ever wished for…
EPISODE VI: RETURN OF THE JEDI
(1983) Dir. Richard Marquand
The opening shot, showing us the fallen Death Star, but the Imperial Army still rules the skies here, as the dominant spacecraft comes into shot it sets the tone of what light side of the force have yet to overcome
EPISODE VII: THE FORCE AWAKENS
(2014) Dir. JJ Abrams
This film spends most of it's time homaging the original trilogy, but just did enough to convince us there was life in the old dog yet. It attempted (and succeeded) to create it's own iconic characters and movie moments for a new generation:
The flickering light in amongst the stormtroopers as they are set to land and commence battle. This was very clever cinematography, with echoes of the Saving Private Ryan Omaha Beach scene (more evidence of JJ Abrams love of Spielberg) giving the audience a very real human feeling from inside the suit of a stormtrooper. Despite their image they weren't robotic. FN-2187 would go on to prove this…
Kylo Ren's lightsaber. Sorry but just when you think those things can't get any cooler, in the dark of the night with the dull glow of the white snow…
EPISODE VIII: THE LAST JEDI
(2017) Dir. Rian Johnson
EPISODE VII: THE RISE OF SKYWALKER
(2019) Dir. JJ Abrams
---
Need more Star Wars in your life? http://thejournalix.com/tag/star-wars/