PINS are a Manchester rock band, formed in 2011. The group includes lead singer Faith Vern, guitarist Lois MacDonald and bassist Kyoko Swan. An important all-female band, they'll be playing the inaugural Fair Play Festival at the iconic St Philips Church in March 2020. It's been 5 years since their last album was released so through the power of the Internet and ahead of album 3, our writer Alix had the honour of speaking to Faith all about it – and what it was like collaborating with the legendary Iggy Pop! It's time to meet PINS' Faith Vern…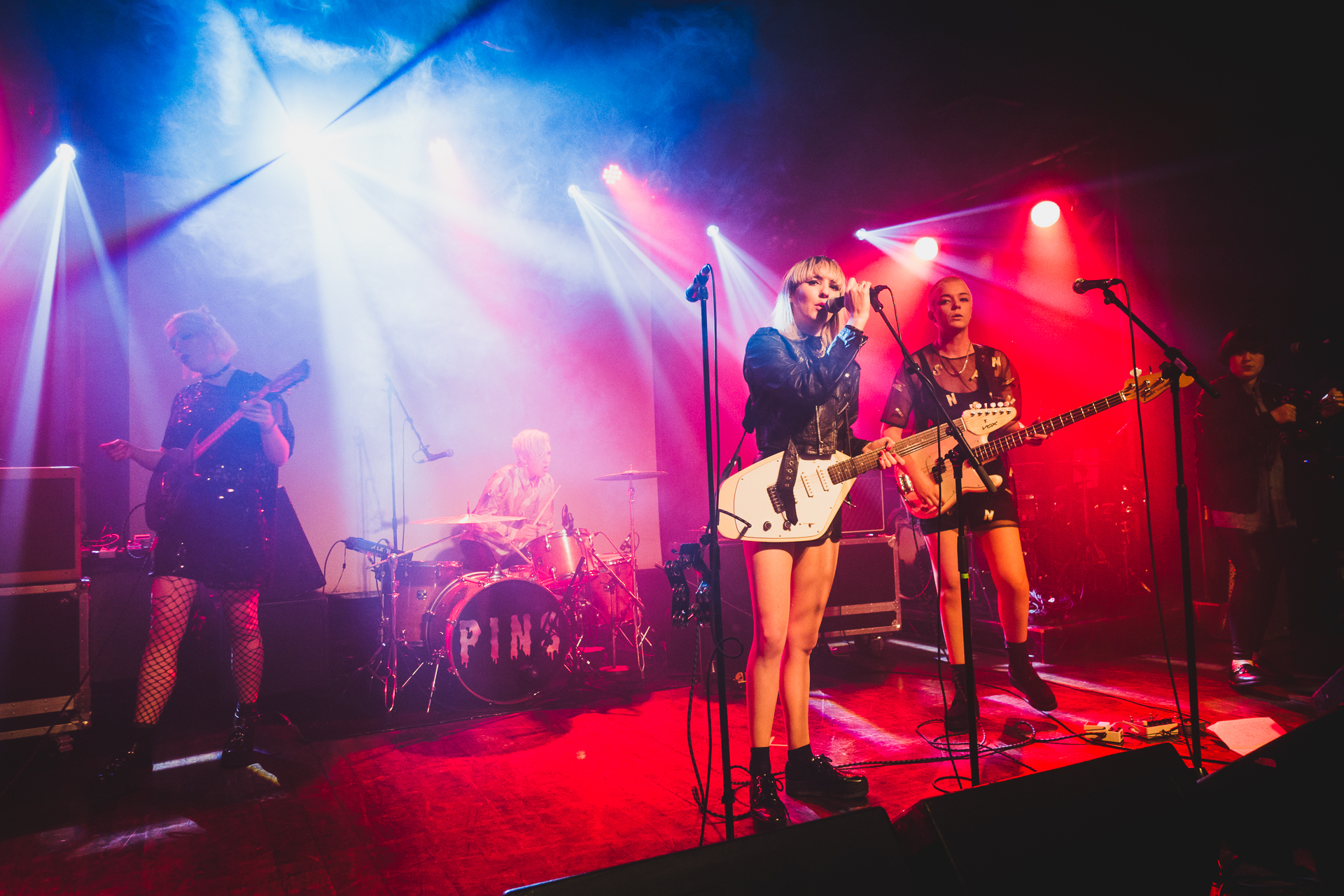 PINS' FAITH VERN: THE INTERVIEW
Alix: You're flying the flag for female guitar bands in Manchester, do you feel a pressure with that?
Faith Vern: I feel a level of responsibility as a woman to lead by example, not just with being a musician, with everything! It thrills me if anyone, male or female, comes to one of our shows and feels inspired to make a band or pick up an instrument, or get on a stage.
I don't feel a pressure as such, there are plenty ladies from Manchester flying the flag. I just feel part of it, y'know.
Alix: One being The Orielles, who have remixed your work before. Are they good friends?
Faith Vern: Yeah for sure! We've been playing the same circuit for years.
Alix: Do you feel the landscape has changed somewhat in the past 5 years?
Faith Vern: Yeah it has. Everything seems to be about Spotify playlists and followers and likes, everything is done virtually, even this interview [Editor: Shhhhhh!]. In fact when The Orielles agreed to remix Ponytail the conversation was all done via email and Facebook messenger but we were like 'What the fuck are we doing?'. Let's go and get a drink and speak in real life! So we went to Soup Kitchen, got pints and talked records, touring, artwork, etc.
NEW ALBUM
Alix: It's been 5 years since Wild Nights, can we expect big changes to your sound on album 3?
Faith Vern: Time flies, huh? 5 years! Yeah, we have definitely changed things up for the new record. Our bass player and drummer left the band at the same time so we had no rhythm section whilst we were writing the album, which inspired us to delve into electronic beats, samples and synths. Kyoko jumped from keys to bass which was a revelation, it wasn't a muscle I'd seen her flex before, it's where she should of been the whole time!
The lyrical content is stronger, or at least I think it is, thanks to our producer, Rich Woodcraft. He really pushed me to expand on the themes within the songs. For one reason or another we were writing and recording it over 2 years so we took advantage of the time and used it to develop the songs. There are so many demos and different versions of all the songs.
COOL AS FUCK
Alix: Who were your inspirations to become musicians?
Faith Vern: As a teenager I went to see The Distillers at Manchester Academy, as it turns out Lois was at the same show but it was years before we met. Brody Dalle was the spokesperson for our generation and totally inspired me to play the guitar.
Alix: How was your experience working with Iggy Pop?
Faith Vern: Incredible! I'm still like AS IF that happened. He laid his vocals on one of our songs track called Aggrophobe which he recorded in the US and emailed over, we didn't actually meet him until he invited us to London where I performed on his song called James Bond. They say not to meet your heroes but he couldn't have been more perfect, people always ask me what he was like and the answer is just COOL AS FUCK.
LIVE MUSIC
Alix: What is your favourite song to play live?
Faith Vern: I love playing Bad Habit, it tends to be our final song in the set and we can get involved with the crowd, if anyone wants to get on the stage then that's the time, it usually all goes to shit when people are stamping on our pedals and falling over our leads but it's fun, it's a mess.
Alix: We can't wait to see you play this venue, is it one of the most unusual you've played before?
Faith Vern: It is unusual but it's not our first time, we played at St Philips Church for Sounds From The Other City Festival one year. We did a PINS X BROWN BROGUES set where we played a set of each other's songs, double drummers et al.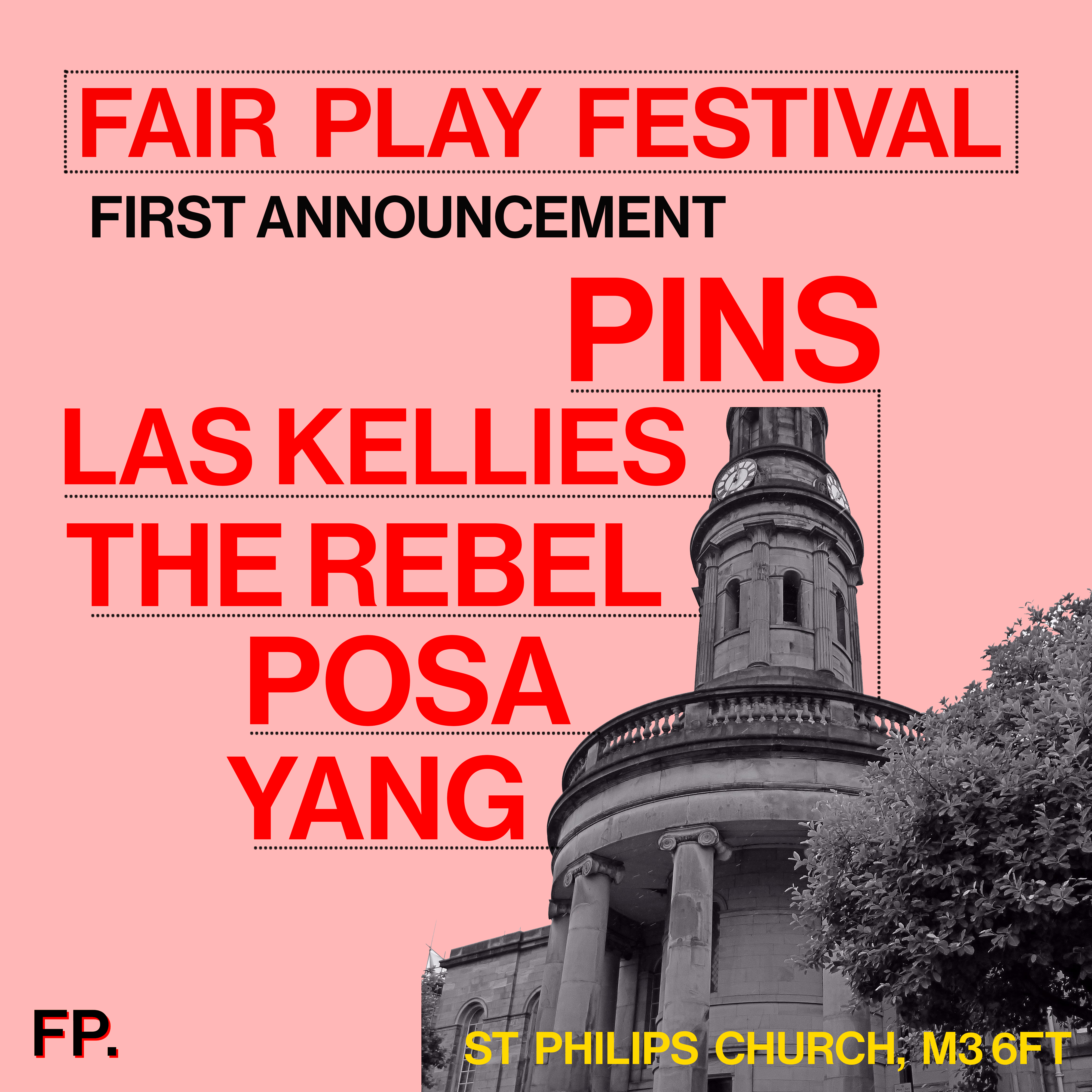 Alix: That sounds amazing! And you've collaborated with other artists, I'm thinking in particular of modern day Manchester hero Maxine Peake. I bet you have a book full of poetry she'd be well suited to perform…?
Faith Vern: Haha Maxine is the best. [Yes] we asked her to recite a poem at the beginning of one of our music videos. I'll watch literally anything that she is in, so good!
Alix: What is your favourite Manchester venue to play?
Faith Vern: The Ritz, it's beautiful.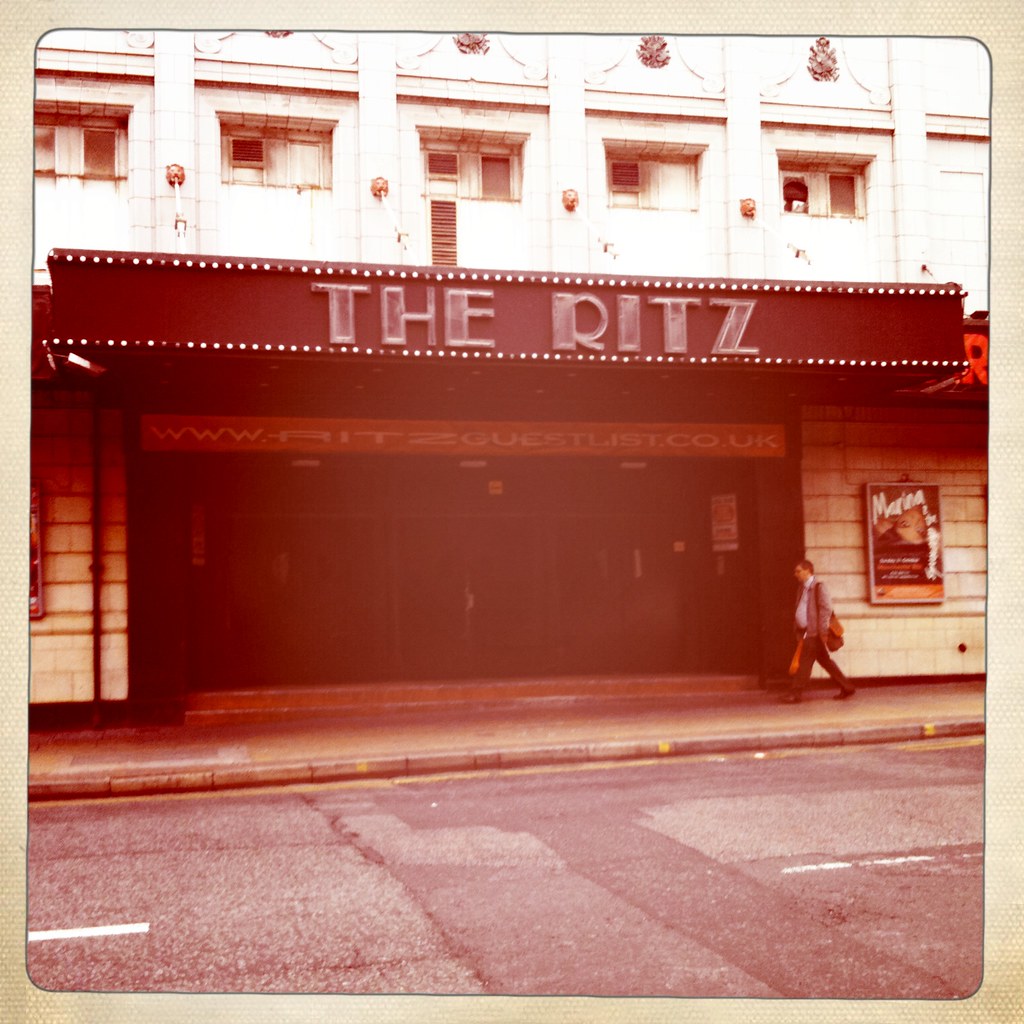 Alix: What can we expect from PINS in the future?
Faith Vern: it's all coming baby, records, tours, videos, it's coming soon.
What this space!
---
Read plenty more rock 'n' roll interviews at The Journalix – coming thick and fast!