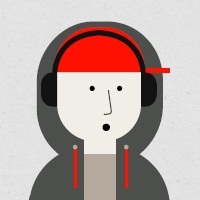 David Bowie is a hero to many and forever will be. An artist in every way, so creative, innovative, ground-breaking but most importantly cool as fuck. He was always one step ahead of the game and never afraid of trying something different, always reinventing himself and somehow it would work out and result in more brilliant work to add to his flawless profile. In taking a risk coupled with his undoubted personal talent he was willing to share and learn from others. His collaborations arguably produced some of his greatest work. Here's a nice little #playlist of his very best:
MOTT THE HOOPLE
All The Young Dudes (All The Young Dudes – 1972) Bowie produced their debut album but arguably it was this all-time classic which he penned that they would be forever grateful to him for.
LOU REED
Walk On The Wild Side (Transformer – 1972) Bowie features on acoustic guitar, on an album he produced and giving Reed's solo career the breakthrough following his decision to leave The Velvet Underground in 1970.
JOHN LENNON
Fame (Young Americans – 1975) co-writing credits, Lennon also provided backing vocals. Curious considering Bowie had publicly declared being fan of the Beatle four years earlier with reference to his solo career on Life on Mars?
BRIAN ENO
Heroes (1977) Part of the legendary trilogy of albums Bowie made with Eno producing during his residence in Berlin, Germany.
QUEEN
Under Pressure (1981)
IGGY POP
China Girl (1983)
NILE RODGERS
Let's Dance (1983)
ARCADE FIRE
Reflektor (2013)