Martin Rebelski is the quiet man on keys. Like the fifth Beatle, he is the unofficial 4th member of Doves, having appeared on all 4 studio albums to date, but has resectfully made a name for himself with his own material along with touring as part of Peter Hook and the Light. His first album received rave reviews in 2003, he has also soundtracked a couple of short films, with his emotive and atmospheric sound (akin to Doves) perfectly suiting the mood for good drama. We spoke to him in the thick of the worldwide COVID-19 lockdown and following the release of a brilliant new track Shinda – and he has kindly provided us with a very cool playlist to boot! Read on…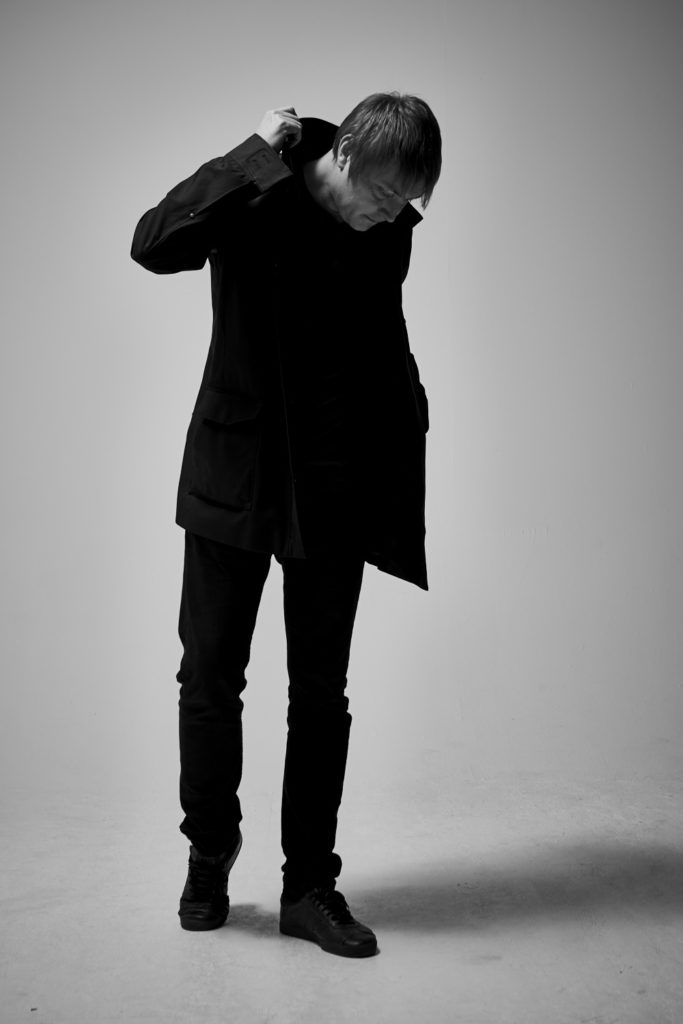 THE INTERVIEW
Joni: Where are you based for "lockdown"?
Martin Rebelski: At home in sunny Manchester. 
J: Are you finding this a frustrating time or a creative period for you personally?
MR: Creative. It's been a challenging time for all but it's a time to learn a new skill and educate yourself in something that you've always been meaning to do, as opposed to hoarding toilet paper and watching Netflix. 
J: Who were your inspirations to become a musician? And when did you realise you could do it professionally?
MR: I was always drawn to playing synths and piano, probably because my grandfather was a pianist and he embraced technology. Kraftwerk got me into electronic music and Herbie Hancock enlightened me to the art of becoming an accomplished player (basically learning fancy riffs to impress girls with. From the age of 14 I knew that I would be a musician and that was my path. My career advisor asked me at 16 what I wanted to do. I told him I was going to be a musician. He said "fascinating, now can I interest you in an apprenticeship at the local factory".
MARTIN REBELSKI + DOVES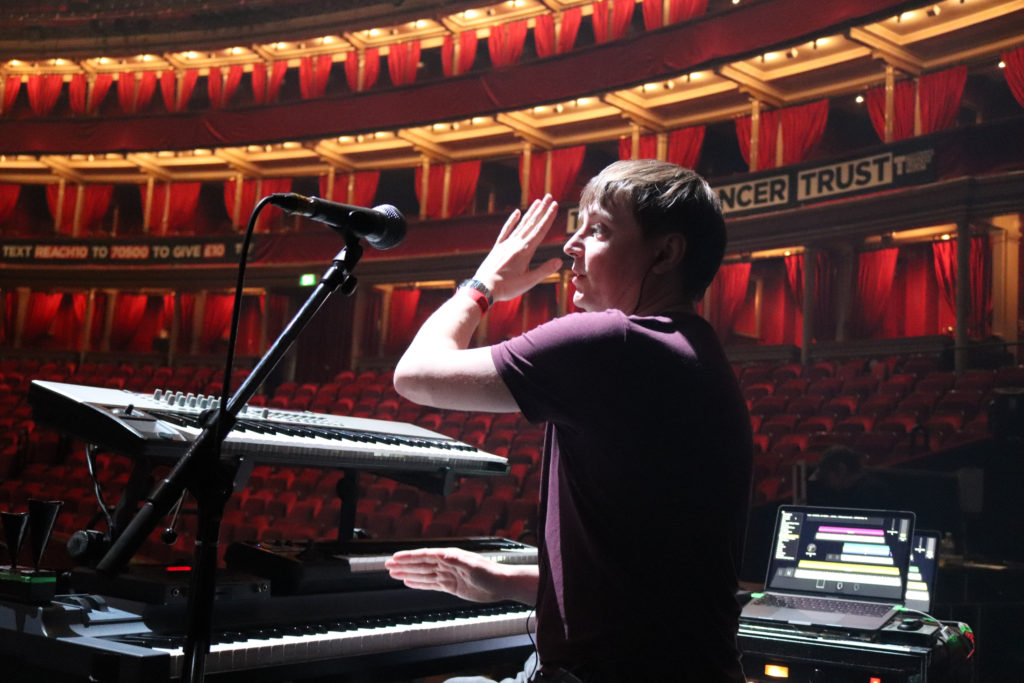 J: Is it true Rob Gretton recommended you to Doves? Were you a part of Badly Drawn Boy's band when Doves worked with him back at the beginning?
MR: It was actually my friend Simon who worked for Rob, that recommended me to Doves. They needed a pianist to play on the recording of 'Here It Comes'. Which then led to me performing with them live. I met Damon via Doves. One of the first tours Doves had was supporting Badly Drawn Boy, and he asked us to play on a couple of his tracks live, during his set, which was fun.
J: Which are your favourite Doves tracks? We loved your remix of The Storm!
MR: Oh cool, thanks. I'm happier with my remix of The Sulphur Man personally, but I digress…
The first track I heard from the demos of Lost Souls, that I thought wow this is ace was 'Rise'.
Always loved that.
Also, for its cinematic sensibilities and brilliance; 'Break Me Gently'.
J: Were you convinced the band would always come back together?
MR: It's funny the amount of people who used to say to me "It's such a shame that Doves have split up" and I would get sick of saying it's just a hiatus, nobody has fallen out. It had simply been ten solid years of touring and was time for them to individually explore themselves creatively. Which is always a positive in my book.
NEW DOVES ALBUM
J: How has it been to create music again with Doves? Are we close to hearing the new album yet?
MR: It's not my place to say much about the album but it sounds amazing to my ears and will be coming soon. It's been great to be working together again though, straight back in, like being reunited with a cracking old jacket that you've not worn for years but still fits. I think the break has given everyone a new impetus and we've certainly approached rehearsing with a new vigour, which inevitably years of touring tends to dampen. Hopefully the set will be as exciting for the audience as it has been for us to revisit and embellish the archive tracks, whilst learning the new material.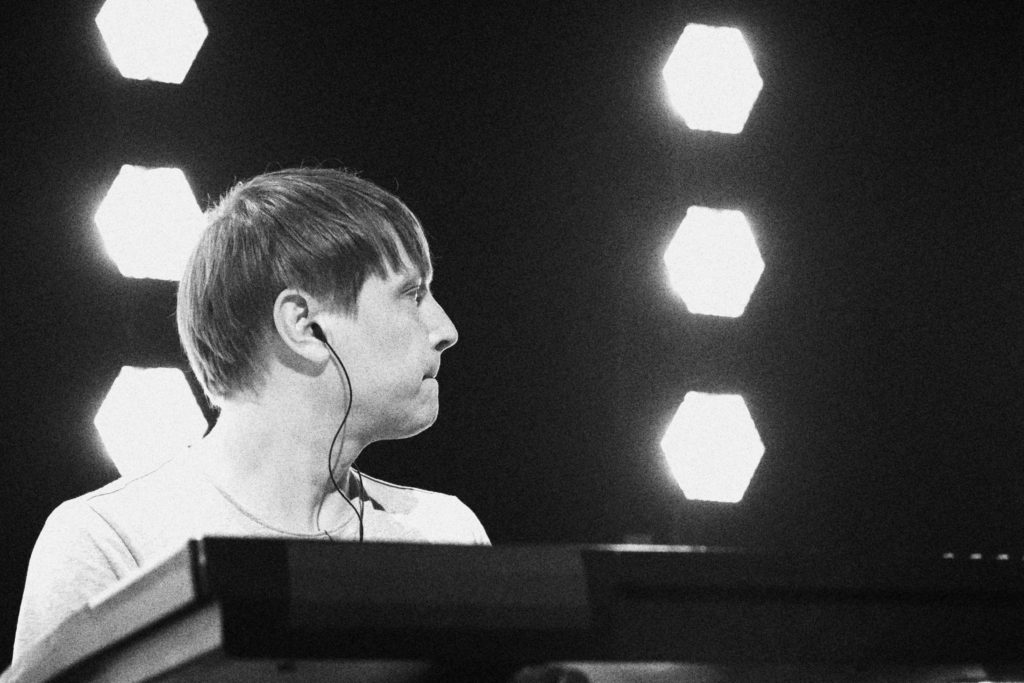 SOLO WORK
J: You're on the Manc Made charity compilation album, how were you approached to be involved in such a great cause?
MR: Yeah such a good cause. Peter Hook kindly put my name forward for this project and I was approached by Andy from Manc made and Manchester band Narcissus, who excellently curated the album. 
J: There's some brilliant commentary on the Paper Tree YouTube video about Lee Burridge throwing stones at your window to release the EP on All Day I Dream – is all that true?!
MR: Haha. All I'll say is that it's a good job I have double glazing!
J: Is the album title "Stickers on Keys" reference to the Poland instead of Roland on your keyboard?
MR: I like your interpretation of that but It actually germinated from Mike TV (beats for beginners) who laughed at an old keyboard which we spotted together and still had the cheat sheet stickers on its keys. It just stuck out as a cheeky title.
LIVE MANCHESTER MUSIC
J: I once spotted you at a Nearly Dan gig at Band on the Wall – do you get to see many other gigs?
MR: A good friend of mine, Ollie plays bass in that band.
[Ed – Martin actually told me this on the night himself, it was in when they worked together for the Rogue Emperor project with the aforementioned Mike TV and Elbow's Richard Jupp]
MR: To be honest I rarely get out to watch gigs these days. Reason being that after working on music all day I usually want a break from it when I have any time off. I love checking out new bands at festivals though. Stumbling across a new gem. I miss that. Hopefully soon. 
J: Which is your favourite Manchester venue?
MR: The Apollo, It's such a special venue with so much history and I'm fortunate to have performed there on a number of occasions.
[Ed – I was there to see Doves play December 2002, still one of my favourite gigs of all-time… Only just topped by Doves closing the Other Stage at Glastonbury six months later!]
INFLUENCES
J: Your music is so atmospheric, would you consider working on more soundtracks in the future?
MR: Nice one. I'm heavily influenced by soundtracks, atmospheric and cinematic music. I would love to work on composing another score but it is all encompassing. It would have to be the right project (or let's face it for a load of cash).
J: You've been touring with Peter Hook & the Light – how much has the music of Factory Records influenced your sound?
MR: Loved New Order and The Happy Monday's growing up. Mainly because new order have a keyboard heavy sound  and I've always had a natural infinity with any synth related sounding music. I'm not sure if Factory Records has influenced my sound as a composer, as I'm more drawn to atmospherics in my compositions. 
J: You're also a big fan of Brian Eno – have you ever met him?
MR: He's a pioneer and will go down as one of the greats. Especially his ability to program a Yamaha DX7! Needs a medal for that (apologies to the non-synth nerds ) never met him. I bet he's a top geezer.
THE MARTIN REBELSKI PLAYLIST
J: What does the future hold for you? Will your solo work continue or is Doves now your main focus again?
MR: I really enjoy diversification and it can be the key to creativity, so I enjoy collaborating and working with others as much as I do working on my solo work and will continue to do both.
---
We were big supporters of the "bring back Doves" petition, to show the band how much they were missed! Read more here: REFORM DOVES PETITION