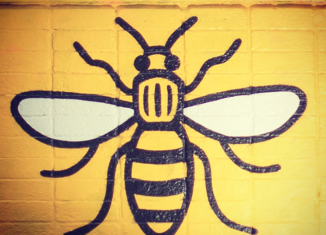 What makes me Mancunian?
The geography? Sure, I've lived here all my life.
My football team of choice? The mighty blues, which also suggests I'm local.
My accent? Not quite Liam and Noel but it's clear I'm a Northern girl.
A passion for music? Check. I started a blog all about it, don't you know?
Rough around the edges? I'd say so. Not underfed but TV and a takeaway was always the highlight of the week.
Personality? Sarcastic, down-to-earth and self-deprecating. We can laugh out ourselves but don't insult us.
My politics? "Save the NHS!" and all that jazz. Deep-rooted family values and the message of love wins, even if I don't shout about it.
Did we miss anything? The tragedy of the Manchester Arena bombing really put the city in the spotlight and the reaction was overwhelming in terms of how far people will go for each other. Maybe it's a communal thing but it brought home the message of love thy neighbour and the fact it was more present here than I had ever realised.
I'm quite open-minded and despite living here all my life I can understand that these qualities aren't exclusive to the area of Manchester. But it could be argued that there's a higher number of people to have them living here than most places. You can probably apply a filter to them, removing 2 at a time as we widen the net, this is what make us Northern, or British. European, or Human even…?
The question is – what makes me proud to be a Mancunian? Because we're very proud people, that's for sure. I was asked this question recently, attending the double-bill shows The Manchester Project and Where We Are at Home Theatre (Manchester) by Monkeywood and Take Back theatre groups, respectively.
Showing at Home and clearly influenced by the events of 22 May 2017 both plays make a decent effort in bringing together the many personalities this exuberant city plays home to.
The Manchester Project has a flavour of 22 Short Films About Springfield, which in itself was influenced by Pulp Fiction; the stories may not overlap but we cut from one satellite town to another, each with a story to tell about the people of Manchester. With Oasis on the soundtrack, the fast pace perfectly represents the beating heart of the city. In fact, the whole soundtrack makes for a great #playlist – you'll find it here on Spotify:
The play is rather very good, littered with references to different parts of the city, you feel right at home here and it's clear this has been written by those that live and breathe the city. Standout performances from Samantha Siddal (Shameless, Jane Eyre) who also pens the Denton piece, along with much loved actor James Quinn (Shameless, Early Doors) keeping a watchful eye on things bringing a cool and calm experience to the proceedings.
Things we didn't like: now this isn't a dig at the play, but more about the theatre going experience. There are still great efforts to be made to get more young people through the doors, and I genuinely feel this play has great appeal. However, without a fair representation in the audience, and arguably an altogether different class, the humour much like The Royle Family (or Early Doors) can be sometimes at the expense of the lower class citizens of the great city. We can laugh at ourselves, as I said it's one of great qualities, but we're sensitive souls. So a call out to the people – get out there and represent! Tell us what you think, what makes you proud to be a part of this great city?
Where We Are focuses on an evidence-based recital of an incident in Piccadilly gardens one sunny day. It doesn't quite hit the mark in the same respect as it's sister production in terms of representing the people of the City. There are nice touches here and there to make sure you know where you are but in truth this could take place anywhere. It's strength is in the writing, with a cast of 2 representing a crowd of people the story revolves around and you feel you know them all well after the hour's performance is over.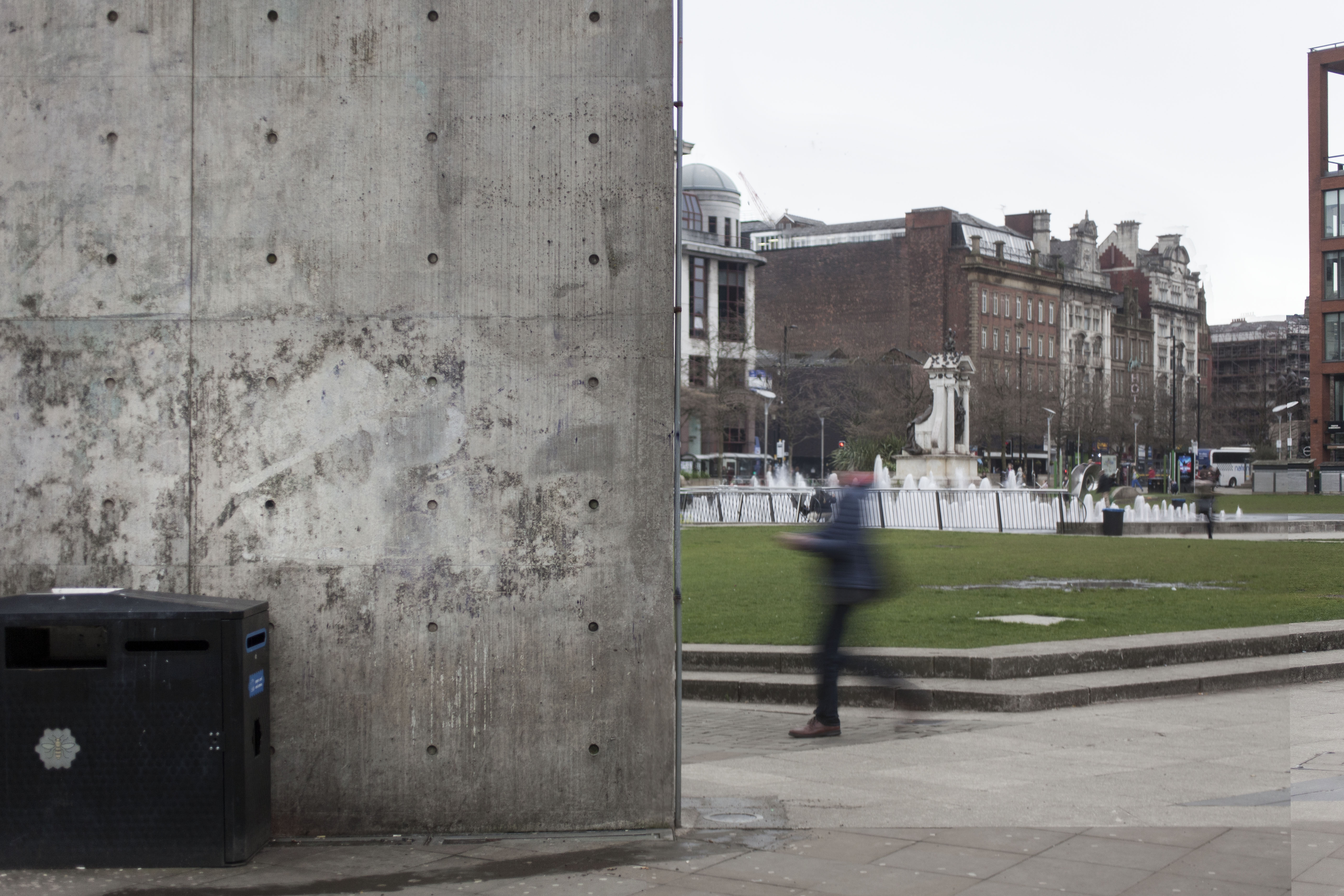 It's also no surprise Darren Jeffries (aka O.B. from Hollyoaks) delivers all the funny lines but he doesn't wait around for the laughs, the tone here is serious and the aim is to make you think about your beliefs and attitudes towards others. But in terms of Manchester, they miss a trick when the 1 song reference comes from Common People by Sheffield's Pulp and although the climax will set your heart racing you might come away feeling cold at the end. The idea is neat and they make great use of the minimalist set design with a bunch of water bottles beautifully representing various people from around the world and simultaneously the Piccadilly gardens fountains (you'll have to see it to believe me). I'd say if you liked the movie Source Code then you'll like this – with a retrospective view play the detective and take the moral high ground.
So what makes you proud?
Does it represent? Come out and see for yourself. Is it completely the outside looking in? Hard-hitting opinion but some home truths? Good humoured, laugh out loud moments but slightly aimed out our middle class audience? Great soundtrack but let's be more positive.
We're very proud people. That's what we are, it's what defines us. We're Mancunians and we're damn proud of it. Let's celebrate it!
---
For information see: https://homemcr.org/production/double-bill-where-we-are/