There's a new band in Manchester called LOAstate. Despite only teasing fans with 2 officially released tracks so far, they're being hailed as the next big thing. There was a big response to their performance at NBHD this year and they play their first headline gig at YES later this month. We have an exclusive interview with the band ahead of a potentially life-changing gig, for all of us (tickets can be bought right here)…
LOAstate – THE INTERVIEW
J: There's an element of mystery to your profile so far, can you introduce us to the band? Where are you all from?
LOASTATE: We're four parts Manchester, one part Dewsbury. Dewsbury providing all the mystery we need.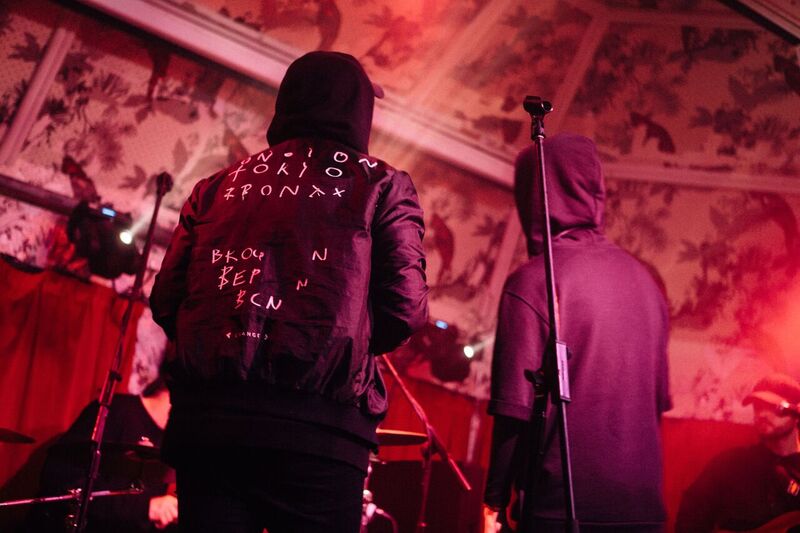 J: For the record, is it LOAstate or LOA State? What is the meaning of the name?
LOAstate: LOAstate. It's a state of mind, or a little sub-personality you can develop to find meaning in your life which we think is important. Aim towards what you LOVE. Find PEACE in action. Face the ANARCHY of self. An LOAstate of mind.
WE WANT MORE
J: You have released just 2 tracks so far, what is the plan going forward with regards to releasing more material?
LOAstate: One more release, Nov 22nd which will complete Act 1, maybe a little exclusive release around Christmas as a thank you for the support we've had so far. Let's see. We enter Act 2 at the start of next year though, BANGER territory.
J: As a band you talk about "creating a new world founded upon radical expression and freedom of ideas"… Can you elaborate on this for us?
LOAstate: We just want to create a space in which people feel that they can express themselves truthfully and show the world who they really are without fear of judgement or failure.
We've built our own little fictional universe called LOAstate which is the setting for all of our songs. This is what we mean by creating a new world. In our heads, we're soundtracking the events that are happening there. We love music, we love films so it made sense to bring the two cultures together.
HEADLINE GIG AT YES MCR
J: You play your first headline show at YES this month, how have you been preparing?
LOAstate: We've just spent the weekend doing some guerrilla marketing pop ups in a tour-van round town. We spent the evenings projecting the logo onto different buildings, giving out free shit, meeting people and getting to know their stories. There is a strong chance we'll all be inside by the time you read this though and the gig will be cancelled so apologies for that as there's no refunds.
NBHD 2019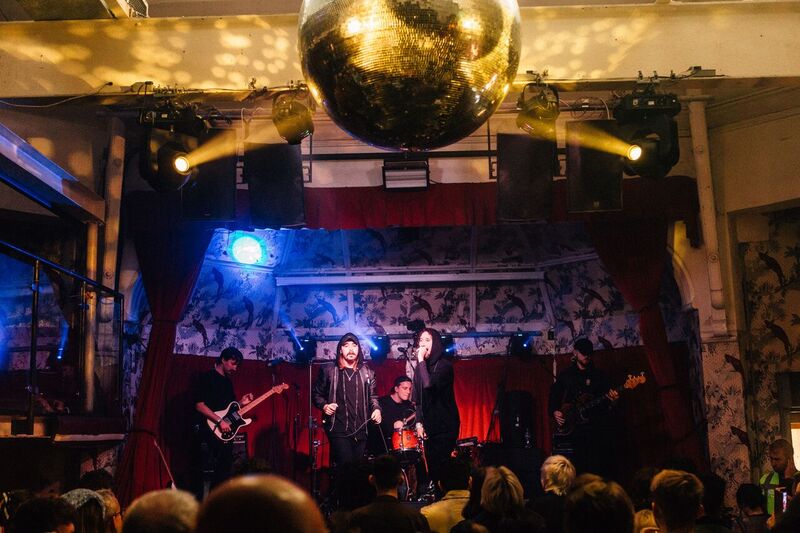 J: I was hearing great things from your set at NBHD, how did you find it?
LOAstate: We got to play to a full Deaf Institute for our first gig so you can't really ask for much more than that. We felt we put on a good performance and were really happy that people came to watch us so early in the day, so thanks for that, we appreciate it.
The whole day was great though, the festival was class, met some very interesting people and saw a load of great acts too. Nova Twins & Saytr Play man.
MANCHESTER, LA LA LA
J: What are your experiences of attending gigs in the city? What is your favourite venue in Manchester?
LOAstate: The gigs we've been to are great. Partially down to the variety of venues, you never see the same gig twice, plus there's always something on. Apollo wins, but venues like Yes and Band on the Wall sound great too.
J: For anyone who hasn't heard you before, who would you liken yourselves to? Is it indie rock or hip-hop? Or at least, who has inspired your sound?
LOAstate: We jumped out of indie rock world and fell straight into hip-hop world, so there's definitely elements of both. We've learnt so much from hip-hop though, sounds, attitude, even business, which we had limited knowledge of before. It was a plan for us to step out of our comfort zone and it's payed off. Observing the whole hip-hop scene has been like learning another language. The genre isn't stereotyped on a particular style, so you can literally bring all elements of music into one, without anything sounding out of place. They do things differently over there.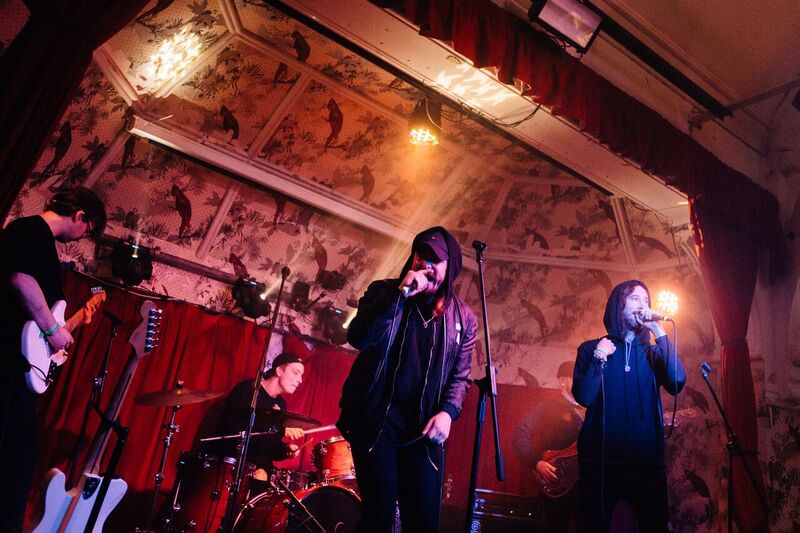 POP CULTURE
J: We're a pop culture website, so as we approach the end of 2019 how would you sum up the past decade?
LOAstate: Like the last episode of The Office, on repeat.
J: Can you recommend us the last good film you saw, book you read, album you discovered?
LOAstate: Loved The Joker, gave the superhero genre something different. It was great homage to the old Scorsese classics too, saying that we're really looking forward to The Irishman that's coming on Netflix soon.
Thinking, Fast & Slow by Daniel Kahneman, I'd read The Righteous Mind by Jonathan Haidt before that though as it explains a lot of Kahneman's ideas.
Igor by Tyler the Creator. We like to push boundaries, this album is the epitome of that.
---
Read more exclusive interviews here: http://thejournalix.com/tag/interview/