After leaving a good impression in the support slot of the Blossoms' Victoria Warehouse gig back in December, we took the opportunity this week to interview Limerick band whenyoung. Released last month, debut album Reasons to Dream has been getting played a lot in The Journalix offices. They are due to return to Manchester in October as part of a big tour, get your tickets here.
For this one it was Joni firing the questions…
THE WHENYOUNG INTERVIEW
JONI: So, how did the band form?
WHENYOUNG: We all moved to London within about six months of each other. We'd already been friends and finding ourselves in a new city where we knew nobody we decided to start playing together.
J: Where does the name come from? You were previously known as Sisters, right?
WHENYOUNG: Ya, in our infancy as a band we called ourselves Sisters. It was our learning phase, our stepping stone to whenyoung. We changed our name when we felt like we wanted a refresh in everything that we were doing. The name came from one of our collective favourite songs "When We Were Young" by Whipping Boy.
J: You covered fellow Limerick band The Cranberries. How was that?
WHENYOUNG: We only did it after [Dolores O'Riordan] passing. It was as a tribute, us trying to do something positive in her memory. Every musician dreams of their musical legacy outliving them, so it felt right to cover a song of hers.
J: Who else do you consider to be inspirations, either to write or emulate with your success?
WHENYOUNG: We take inspiration from all mediums of art. Musically it's always changing for us but we have a mutual touchstone of early punk and great bands from the 70s. Stuff like Blondie, Television, Patti Smith and The Stooges.
J: We read that you like to make recommendations – what was the last good film you saw/book you read/music you heard?
WHENYOUNG:
Film – A new release called Beats
Book – Mrs Dalloway
Music – New Girlband tune is pretty mad!
J: Are you video game fans?
WHENYOUNG: Not really… sorry.
MANCHESTER
J: No problem. We're very proud of our Manchester roots – what are your experiences of playing in the city?
WHENYOUNG: All very, very good ones! We love playing in Manchester, the best crowds! Can't wait for Gorilla in October.
J: Further to that, do you have good memories supporting local heroes Blossoms?
WHENYOUNG: Ya, that tour last December was amazing for us. They have incredible fans, the two nights at The Victoria Warehouse were crazy!
J: What are in your dreams for the future? (sorry!)
WHENYOUNG: To continue creating music and to grow as a band. To keep doing this for a job would be success for us. Already getting on with album two!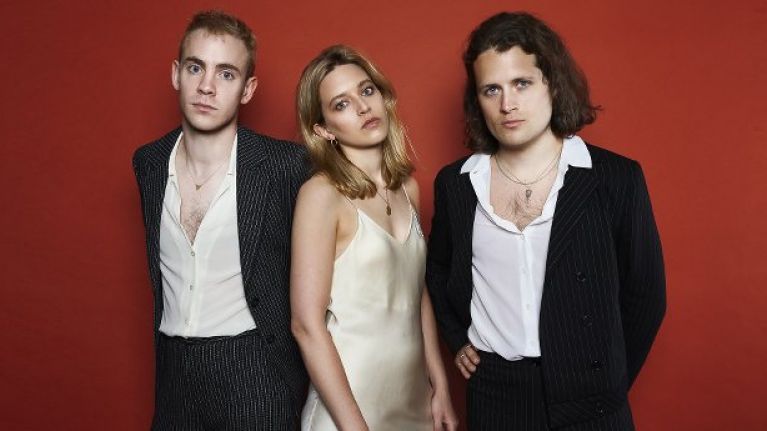 whenyoung are on tour later this year:
30 September – Bodega Social Club – Nottingham
01 October – Gorilla – Manchester
03 October – King Tut's Wah Wah Hut – Glasgow
04 October – The Mash House – Edinburgh
05 October – Think Tank? – Newcastle
07 October – Hates and Hounds – Birmingham
08 October – Scala – London
09 October – Brudenell Social Club – Leeds
11 October – Joiners Arms – Southampton
12 October – Thekla – Bristol
---