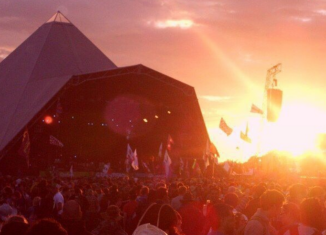 It's a festival steeped in history, legendary performances and tales some of which you can hardly believe, the Glastonbury music festival is the original, the one that sets the standards for all other festivals, has worldwide coverage, attracts the biggest names in music and makes all the headlines. And long may it continue.
I have been lucky enough to attend a few times now but I'm going to go back to my first visit back in 2003. This particular year there was a fear that the event had cleaned up it's hippy attitudes too much with the introduction of a superfence, in a bid to avoid the usual crowds from walking in for free.
Many regular attendees relied on this admission method but with it brought risk of pick-pocketers and a crime levels on the increase, along with unmanageable crowd levels which were having a negative effect on the experience on a whole – just imagine the rising levels of shit in the toilets.
I was a young naive teenager going to my first music festival and hoping to make the most of it, open minded to new experiences but most of all determined to see as many bands as possible. We spent most of the trip down meticulously planning the lineup checking which stage to start each day at right through to getting the best spot for the headliners. The lineup was as follows: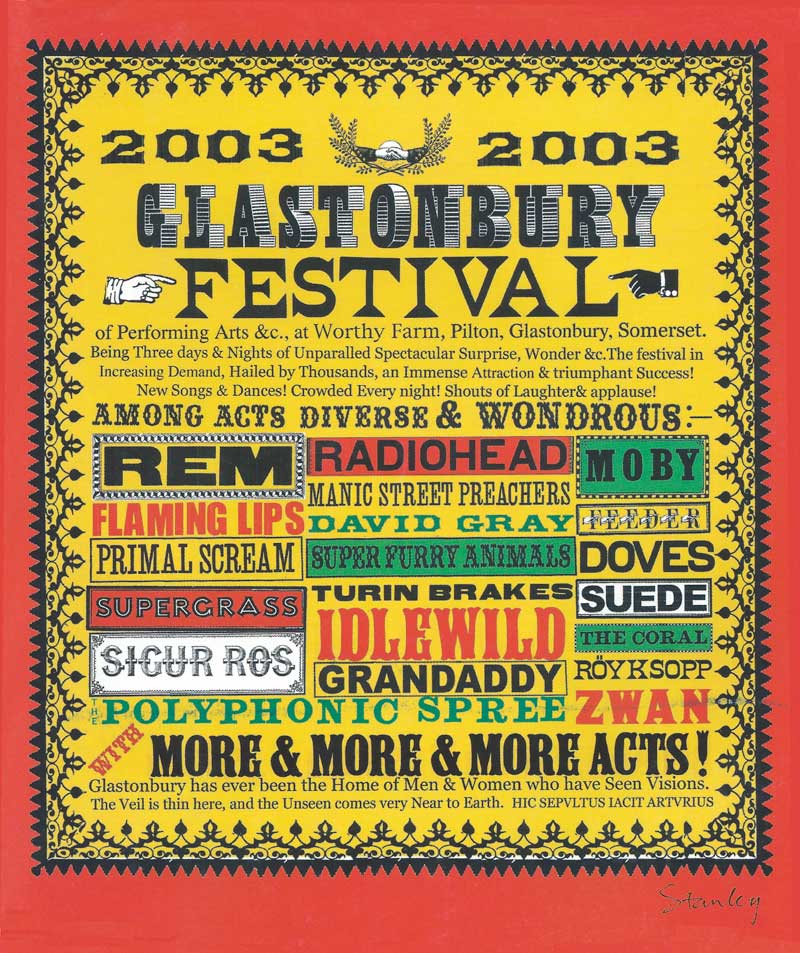 Now there weren't many clashes for us to worry about, the big call was to turn our back on the Pyramid Stage on Sunday, to go to the Other Stage to see Doves close our Glastonbury experience. There was absolutely no trepidation in doing so.
One thing I had not prepared myself for was the festival atmosphere. I'd been to a lot of gigs before and the odd outdoor event, so the all-dayers with the lager louts and the carnival atmosphere not too different to a sunny bank holiday where your regular nutters are making the most of a free pass from work. But the festival atmosphere is bigger, better and well, nicer. There's the cameradorie of the fellow camper, everyone helping each other, everybody in a good mood and up for it. Without sounding like a hippy, walking around Glastonbury you really felt the love. Everything was going good. Everyone was happy. Everyone was there to enjoy themselves, be respectful of others. The place is huge! There's so much to discover. You could probably go and not see a single music act play. There are so many tents and stalls and other events going on to distract you.
You'll find your own routine whilst you are there, for me it was a pint of organic fair trade orange juice for £1 and a fatty bacon sandwich from the stall next door.
Here are the highlights:
The Darkness
David Gray – Sail Away
The Thrills
The Flaming Lips
Radiohead – "Phew, for a minute then, I lost myself…"
Doves – The Last Broadcast